"To know more about each department or to Join, please kindly  contact the church directly"
Children's  ministry
CAC Bethel Kids is here to introduce children of all ages to Jesus Christ and to help them grow in a relationship with Him.  We believe children are of utmost importance in the Kingdom of God, thus we take our role as Children's Ministry Workers very seriously.
Women's ministry
CAC Bethel Women Ministry has an exciting and active Women's Ministry, which endeavors to minister to the whole woman (Spirit, Soul and Body) through the truths of God's Word. These truths enable women to be victorious in all areas of their lives: as a wife, as a mom, as a single woman, or as a widow.  No matter what status a woman is in, the Word of God enables her for victory.
Youth Ministry
This page was designed not only to be a gathering place for Christian Youth, but also to be a beacon of light to everyone saved or unsaved.
It is the appropriate response by the Church to cooperate with the Holy Spirit in actively evangelizing and discipling youths.
Men's Ministry
"And the earth was without form, and void; and darkness was upon the face of the deep. And the spirit of God moved upon the face of the waters. And God said, Let there be light: and there was light". Genesis 1:2-3.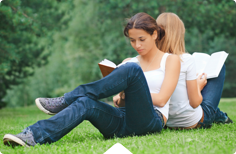 Family Counseling
Are you coping with recurring issues or problems that leave you feeling frustrated and alone? Are you in a situation where nobody is thinking about you? If you're looking for support through counselling or therapy then we would like to help. IGOEM raises eagle believers.